Evolem, a philanthropic entrepreneur
The vision of entrepreneur
Bruno Rousset
is founded on societal commitment, so Evolem has been taking action in the public interest domain for many years. We take a philanthropic entrepreneurial approach which can be seen through the creation, guidance and support offered to non-profit, high-impact initiatives. We focus on a limited number of projects in order to foster high-quality partnerships which are conducive to their development. Evolem staff members devote their skills (strategy, finance, communications, etc.) and time to the benefit of the projects supported in order to uphold our community values.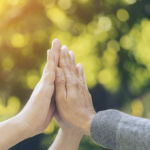 Specific areas of involvement
FROM STARTING TO DEVELOPING A PROJECT, FROM EXPERIMENTING TO EXPANDING A NEW PROGRAMME, WE STEP IN AT VARIOUS KEY MOMENTS TO SUPPORT SOCIAL INNOVATION OPERATORS.
Our philanthropic work focuses on 3 areas and is supported by dedicated endowment funds.

Professional integration of young people
(EVOLEM Citoyen endowment fund)
Environment and ecological transition
(Domorrow endowment fund)
Sheltering people in extreme poverty
(through our support to 'L'Entreprise des Possibles')

Social innovation incubator, Evolem co-founder of :

Professional integration of young people – Evolem Citoyen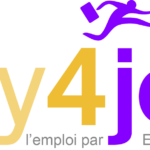 key4job.fr is a tool developed by EVOLEM Citoyen in 2015. It is an online guide offering career and job seeking advice a…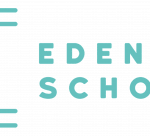 Evolem and Evolem Citoyen are the founding patrons of EDEN School, the first and only centre in France to train pupils w…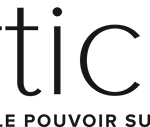 Article 1 works to promote equal opportunities in order to foster social mobility and to ensure young people from low-in…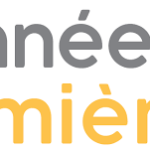 Année Lumière helps young people who have lost their way by offering them a year out to get to know themselves better, b…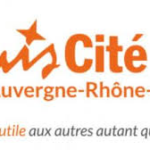 We support the Coop'R programme developed to promote the social and professional integration of young refugees through c…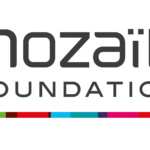 A social outplacement firm, Mozaïk RH helps companies looking to diversify their recruitment, and young graduates facing…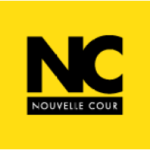 Nouvelle Cour is a communications agency which works to promote the professional integration of young people in urban ar…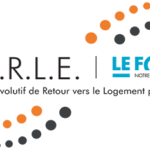 P.E.R.L.E. is an employment access program for people who are far removed from employment and reside in shelters. Thi…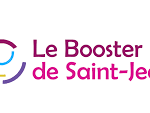 This non-profit organisation was established as part of the Zero Unemployment Area plan implemented in the Saint Jean di…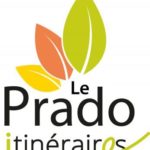 A child welfare organisation, le Prado offers various schemes. We support the integration through housing programme, whi…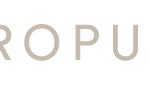 The Propulseo association is committed to providing higher education students with better chances of academic success, p…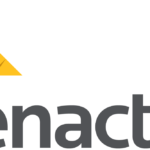 Enactus France helps high school and university students and professionals develop their skills to innovate and act in t…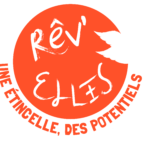 Rêv'Elles offers innovative guidance programs (free of charge and outside of school hours), aimed at young women from mo…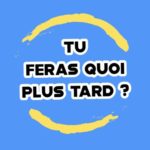 Tu feras quoi plus tard ? is an equal opportunity association to guide 16-25 year olds in their professional reorientati…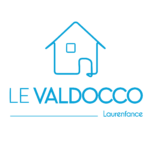 Valdocco Laurenfance is a small-scale facility for adolescents (aged 13 to 17) and vulnerable young people placed in the…

Since 2013, Explore has brought together and supported new explorers looking to develop optimistic and practical project…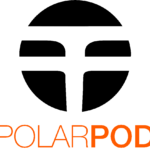 The Polar Pod expedition aims to conduct research into the Antarctic ocean. A major ocean carbon sink and driving force …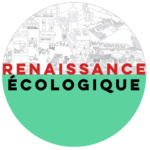 This non-profit organisation runs awareness-raising campaigns about the issues surrounding the green transition. It hold…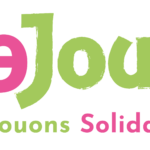 Rejoué is an association that runs an integration project. Its activity is the collection, the cleaning, the reassemblin…

Making items with your own hands enables you to find beauty. That is the saying at the Emmaüs workshop, a training-works…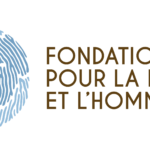 The Climate Generation programme aims to raise awareness among young people about climate change and the resulting inequ…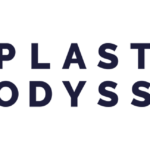 Plastic Odyssey is an expedition to change behaviors and habits around plastic. 3 years, 3 continents: a world tour w…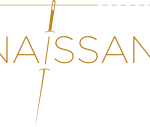 Renaissance Project is an association that allows the upcycling of unsold haute couture, by supporting a work camp where…
The "Centre de Ressources de Botanique Appliquée" proposes concrete actions to reintroduce biodiversity in the Lyon regi…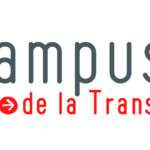 The Transition Campus is an educational eco-place that works to promote ecological, economic and humanist transitions, i…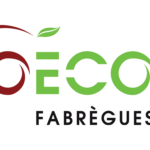 The Domaine de Mirabeau is a project undertaken by the commune of Fabrègues and the CEN (Conservatoire d'Espaces Naturel…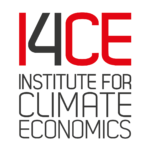 The mission of the Institut de l'Economie pour le Climat is to advance action against climate change. It conducts analys…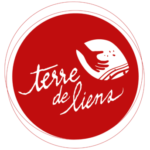 The Terre de Liens Foundation acts for the protection of the environment on the support and the rare resource that is th…
Great precariousness and other projects – Evolem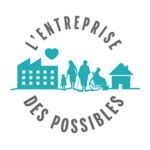 Evolem is one of the founding members of this endowment fund launched by Alain Mérieux, bringing together Lyon-based com…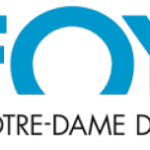 Project CLEF (Center and housing for children and women): creation of a place to accommodate women alone or with childre…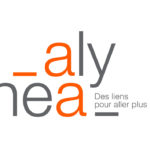 ALYNEA supports, in a caring and demanding manner, any person in a fragile situation, whatever the cause, so that they c…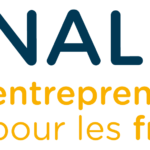 A social enterprise incubator, Ronalpa identifies, selects and supports social entrepreneurs who offer solutions to soci…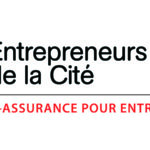 The Foundation Entrepreneurs de la Cité was born from the impetus of 8 founding members, including EVOLEM, and assists e…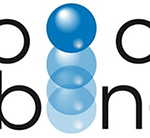 The non-profit organisation, 60 000 Rebonds helps post-bankruptcy entrepreneurs to bounce back following an entrepreneur…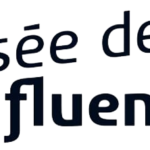 The aim of the endowment fund is to foster, support and develop the museum's scientific, cultural, educational and socia…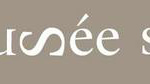 The Saint-Pierre museum club is an endowment fund which was set up by a group of companies based in and around Lyon. Thi…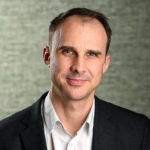 Chairman of Evolem and Member of the Supervisory Board
Chair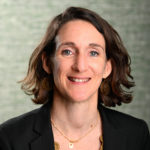 CSR Director
CSR
Chair & Patronage Assistant
Chair / CSR
Project Manager Patronage
CSR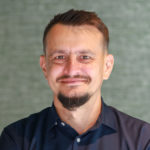 Environment Officer
CSR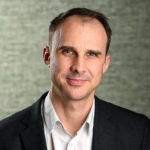 Chairman of Evolem and Member of the Supervisory Board
Chair
Career path
Passionate about using digital technology to help companies develop, I worked for some twenty years in technology and at the APRIL Group, before joining the family office established by my father, Bruno Rousset.
In a few words
I like to build and unite teams around a common project based on strong convictions to produce a positive impact on our society.
I had been gravitating around Evolem for some ten years, but it was a family philanthropic project, initiated in 2018 by Bruno Rousset, which brought me closer to the family business. What we achieved in this project was a real revelation for me about our ability to push the boundaries through a commitment which is both community-led and shareholder-led.
In 2020 I therefore took over the chair of the family office to continue the work of this founding father, paying close attention to the Rousset family's wishes and our societal impact.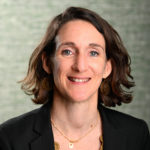 Career path
Following 8 years in the public arena (working with elected representatives), I moved to the general interest sector as a fundraising and strategy consultant for the SSE sector in 2009 (at the firm Alteriade) and have been at Evolem since 2014.
In a few words
What motivates me in my work is bringing innovative solutions to different social and environmental issues we face to the surface and offering them support.
I joined Evolem for its values and the committed vision it has of the part companies play in designing a sustainable economic development model.
Chair & Patronage Assistant
Chair / CSR
Career path
19 years working in support of APRIL, then Evolem.
In a few words
I feel like I belong to a family business, whose values we are proud to uphold.
The company is continually developing, it exudes the entrepreneurship championed for many years by Bruno Rousset.
Project Manager Patronage
CSR
Career path
As a graduate of the ESC Pau Business School and of the Master's degree in CSR Management at the University of Paris-Est Créteil, I became interested very early in the integration of sustainable development in the strategy and operation of a company.
In a few words
Passionate about societal issues, I spent ten years supporting companies in the implementation of their CSR policy, particularly within the network Les Entreprises pour la Cité, which brings together companies committed to and invested in social innovation.
I joined Evolem's CSR department to contribute to the development of its sustainable and philanthropic commitment, which is at the heart of its strategy.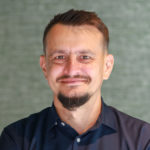 Career path
I am a multidisciplinary industrial engineer with 20 years of experience in global and multicultural companies.
In a few words
What motivates me in my job is to engage the teams in climate change mitigation and adaptation and to measure the impact of the actions initiated in this field.
Joining Evolem means joining a financial player with the will to use its levers to have a real impact on society and the environment.
ACTING ON BEHALF OF FUTURE GENERATIONS
Domorrow is a philanthropic endowment fund created in 2020 by the ROUSSET family and the Evolem family office, under the leadership of Bruno ROUSSET.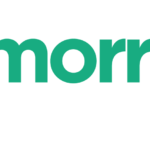 The mission of the Domorrow endowment fund is to support public interest projects in the field of the environment and ecological and solidarity transition, focusing on three priority areas: research and innovation; education and awareness raising; the circular economy and social integration.
200
Young beneficiaries of programmes supported by Evolem Citoyen
20
Evolem employees involved in skills patronage
Key philanthropy figures at 07/01/2022
Resources available for download
ACCESS EVOLEM'S DOCUMENTS, PRESENTATIONS AND MATERIALS
Our contact details
Evolem 
4 quai Saint-Antoine
CS 60026
69289 Lyon cedex 02
France
+33 472 689 800