Evolem, a philanthropic entrepreneur
The vision of entrepreneur
Bruno Rousset
is founded on societal commitment, so Evolem has been taking action in the public interest domain for many years. We take a philanthropic entrepreneurial approach which can be seen through the creation, guidance and support offered to non-profit, high-impact initiatives covering three areas: youth employment; the fight against extreme poverty and hardship; the environment and the green transition.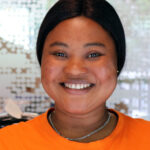 Our philanthropic commitment
AN APPROACH BASED ON THE PRINCIPLES OF VENTURE PHILANTHROPY
Our philanthropic approach focuses on three areas, through dedicated endowment funds. Evolem Citoyen offers guidance to vulnerable young people, from careers advice to employment. Domorrow supports green transition stakeholders. Through Entreprise des possibles, Evolem helps provide shelter to people in extreme poverty and hardship.
From starting to developing a project, from experimentation to expansion, we step in at various key moments to support social innovation operators. We provide long-term support to a limited number of projects according to their requirements (operations, programme development, investments).
Each project is personally monitored by a member of the philanthropy team, and may benefit from skill-based sponsorship as well as enhanced support services. The latter aim to address cross-cutting issues (governance, HR, business model, communications, etc.) by means of joint sessions (webinars, working groups, workshops). This offers the opportunity for the organisations we support to meet each other, share their practices, discuss how they operate, and thereby expand their network.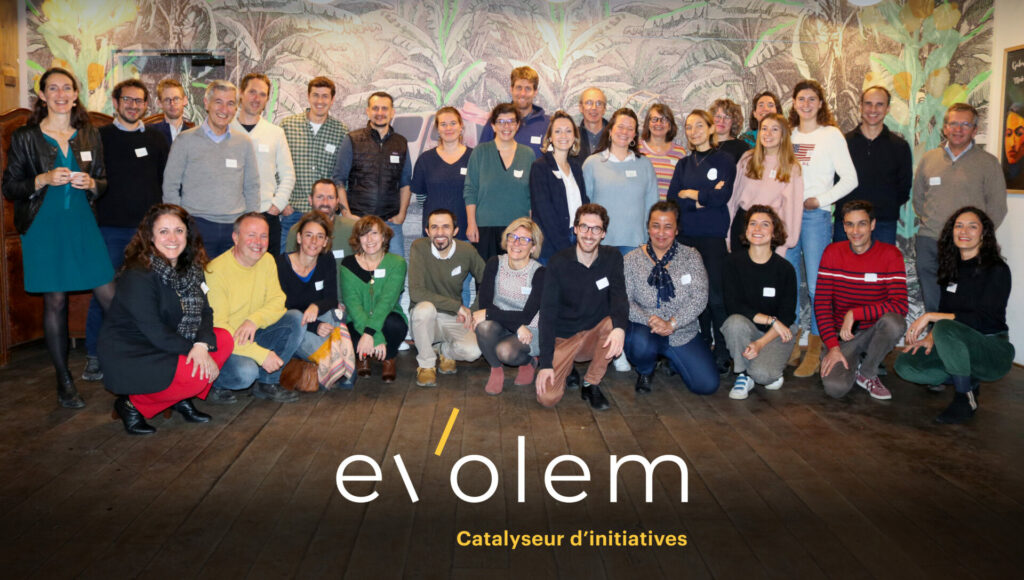 We pay particular attention to the following aspects:
Organisations working for the common good that align with our three key commitments and our priority action points.
The innovative nature of projects: how does the project address an unmet or poorly covered societal need?
Vision, development strategy and plan to make the project viable.
As part of our selection process, we take the time to come to meet you in the field, and to get to know you better. Becoming acquainted and analysing your project is a process that may take several months.
To apply for support, please fill out the form at the bottom of this page.
42
Projects supported (incl. Domorrow)
2.9 M€
distributed in 2022
501
hours of skills sponsorship in 2022
Key philanthropy figures at 06/01/2023
Two dedicated endowment funds

The Evolem Citoyen endowment fund has been working to help young people integrate the world of work since 2013, by supporting projects with a strong social innovation dimension. Our work focuses on three areas:
Taking action early in the guidance process to broaden the horizons of vulnerable young people.
Ensuring a lasting impact on the professional integration of the most vulnerable young people.
Helping to remove barriers to academic success, training, and employment by alleviating the housing challenges and financial insecurity young people face.

The Domorrow endowment fund was set up in 2020 by the Rousset family and the Evolem family office, spurred on by Bruno rousset.
It supports projects working for the common good in the area of green transition. Since 2022, sustainable agriculture and biodiversity have been a priority action point. Domorrow supports projects focusing on these issues through research / innovation, educational and awareness raising initiatives, and field work.
Go to domorrow.org to learn more about the endowment fund and the projects it supports.
Youth employment – Evolem Citoyen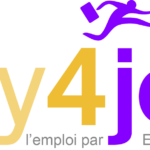 key4job.fr is a tool developed by EVOLEM Citoyen in 2015. It is an online guide offering career and job seeking advice a…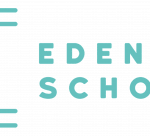 Evolem and Evolem Citoyen are the founding patrons of EDEN School, the first and only centre in France to train pupils w…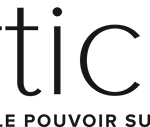 Article 1 works in the field of equal opportunities to promote social mobility and further education for young people fr…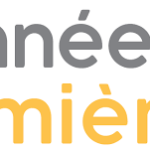 Année Lumière helps young people who have lost their way by offering them a year out to get to know themselves better, b…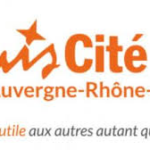 We support the Coop'R programme developed to promote the social and professional integration of young refugees through c…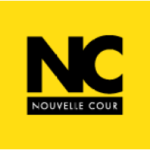 Nouvelle Cour is a communications agency which works to promote the professional integration of young people in urban ar…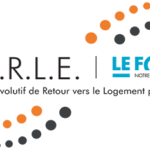 P.E.R.L.E. is an employment access program for people who are far removed from employment and reside in shelters. Thi…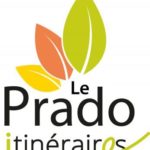 As a child welfare organisation, Prado offers various schemes. We support the "Passerelles" programme, which is aimed at…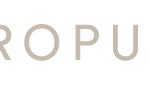 The Propulseo association is committed to giving students in higher education a better chance of academic success. This …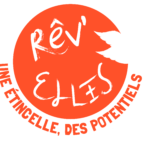 Rêv'Elles offers innovative guidance programs (free of charge and outside of school hours), aimed at young women from mo…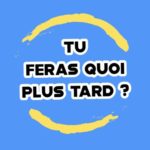 Tu feras quoi plus tard ? is an equal opportunity association to guide 16-25 year olds in their professional reorientati…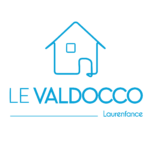 Valdocco Laurenfance is an establishment for vulnerable adolescents (aged 13 to 17) placed in the framework of child pro…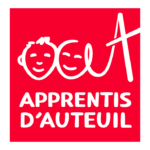 The Apprentis d'Auteuil Foundation supports young people aged 18 to 30 in their training and social and professional int…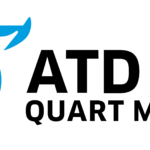 ATD Quart-Monde campaigns for the eradication of extreme poverty. We support the experimental research-action project "R…
Launched in 2018, the Caracol association takes over the management of vacant premises to promote inter-cultural and sol…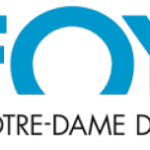 FNDSA is carrying out an experimental project (CoCon – Co-Conception and Co-Construction) to imagine, test and lead the …
Extreme poverty and other projects – Evolem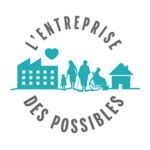 EVOLEM est membre fondateur de ce fonds de dotation initié par Alain Mérieux, réunissant des entreprises de la métropol…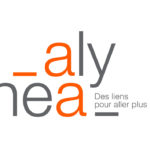 La Halte des femmes apporte une solution d'hébergement à des femmes en pré ou post maternité. Ce projet est porté par l'…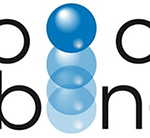 L'association 60000 rebonds accompagne des entrepreneurs post-faillite pour les aider à rebondir après un échec entrepre…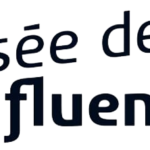 Le fonds de dotation du Musée des Confluences a pour objet de favoriser, de soutenir et de développer, les activités d'i…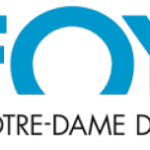 Le Centre Gabriel Rosset accueille depuis plus de 70 ans des hommes à la rue. Evolem soutient un programme de rénovati…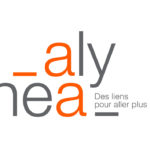 Zone Libre est un lieu d'accueil innovant qui propose un hébergement semi-collectif à des personnes sans-abri qui ne tro…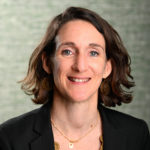 CSR Director
Directorate of Engagement
Chair & Patronage Assistant
Directorate of Engagement
CSR & Philanthropy Officer
Directorate of Engagement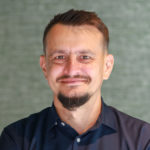 Environment Officer
Directorate of Engagement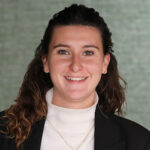 Student, CSR and Philanthropy Officer
Directorate of Engagement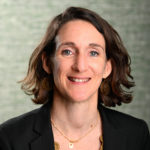 Directorate of Engagement
Career path
Following 8 years in the public arena (working with elected representatives), I moved to the general interest sector as a fundraising and strategy consultant for the SSE sector in 2009 (at the firm Alteriade) and have been at Evolem since 2014.
In a few words
What motivates me in my work is bringing innovative solutions to different social and environmental issues we face to the surface and offering them support.
I joined Evolem for its values and the committed vision it has of the part companies play in designing a sustainable economic development model.
Chair & Patronage Assistant
Directorate of Engagement
Career path
19 years working in support of APRIL, then Evolem.
In a few words
I feel like I belong to a family business, whose values we are proud to uphold.
The company is continually developing, it exudes the entrepreneurship championed for many years by Bruno Rousset.
CSR & Philanthropy Officer
Directorate of Engagement
Career path
As a graduate of the ESC Pau Business School and of the Master's degree in CSR Management at the University of Paris-Est Créteil, I became interested very early in the integration of sustainable development in the strategy and operation of a company.
In a few words
Passionate about societal issues, I spent ten years supporting companies in the implementation of their CSR policy, particularly within the network Les Entreprises pour la Cité, which brings together companies committed to and invested in social innovation.
I joined Evolem's CSR department to contribute to the development of its sustainable and philanthropic commitment, which is at the heart of its strategy.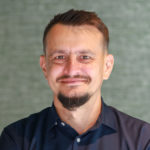 Directorate of Engagement
Career path
I am a multidisciplinary industrial engineer with 20 years of experience in global and multicultural companies.
In a few words
What motivates me in my job is to engage the teams in climate change mitigation and adaptation and to measure the impact of the actions initiated in this field.
Joining Evolem means joining a financial player with the will to use its levers to have a real impact on society and the environment.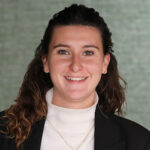 Student, CSR and Philanthropy Officer
Directorate of Engagement
Career path
After having studied in the field of health, I chose to reorient myself and I am currently enrolled in a program of studies in solidarity management at the École 3A – École internationale de management responsable. My specialization is in the solidarity economy and sustainable finance. As part of my studies, I am currently doing a work-study program at Evolem, where I work in the commitment department.
In a few words
What motivates my activity is the possibility to contribute to building a fairer and more responsible world by working within a team that shares these values.
I chose to do my work-study in the commitment management team at Evolem because this company shares my convictions in terms of social and environmental responsibility, offers a work environment conducive to learning and is in line with my professional aspirations.
Evolem Philanthropy 2022 review in video!
Resources available for download
ACCESS EVOLEM'S DOCUMENTS, PRESENTATIONS AND MATERIALS
Our contact details
Evolem 
4 quai Saint-Antoine
CS 60026
69289 Lyon cedex 02
France
+33 472 689 800