BRUNO ROUSSET, AN ENTREPRENEUR'S CAREER
Founded in 1997, EVOLEM is the investment organisation of entrepreneur Bruno Rousset, founder of APRIL.
His entrepreneurial approach to investment is based on a long-term strategic vision, shared with the management, and active assistance without any imposed exit horizon.
EVOLEM's success was built on Bruno Rousset's vision of business.
Making life easier for customers
Pushing the boundaries and innovating
Creating jobs
Investing in the workforce
Making societal commitments
Today, Nicolas Rousset, Chairman of Evolem, and all the family office teams uphold Bruno Rousset's entrepreneurial culture, to which they have added new convictions.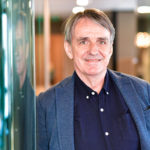 / Sustainable entrepreneurial initiatives are what push boundaries and present us with opportunities to transform the world.
/ Involvement as a shareholder or philanthropist is an important way of securing and guiding these initiatives towards responsible decision-making.
/ Governance, environmental and social responsibility represent a virtuous approach to ensure the projects supported are effective and long-lasting.
Our ambition : to develop 100 new sustainable initiatives to promote entrepreneurship, employment, education and the environment by 2030..
/ Entrepreneurial roots
We understand the great entrepreneurial adventure and ensuing emotional roller-coaster, the journey undertaken by these people who are utterly devoted to their endeavour. Therefore, we are perhaps more aware than others of their issues, and offer undogmatic support.
/ Family roots
Our approach is not solely a financial one, above all else it is a human one. First and foremost, we give priority to the quality and continuity of our relations over time and foster the ambition to go further together.
/ Community roots
Since the beginning, meaning and societal impact have driven our choices and actions. This is the sense of our original model, which demonstrates our ambition to make a concrete contribution to the economy and to projects which serve society.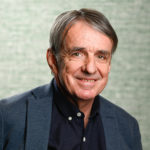 Founder of Evolem and Chair of the Supervisory Board
Chair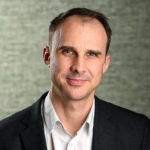 Chairman of Evolem and Member of the Supervisory Board
Chair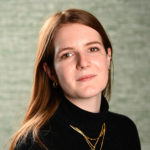 Member of the Supervisory Board
Governance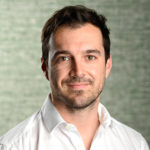 Member of the Supervisory Board
Governance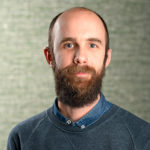 Member of the Supervisory Board
Governance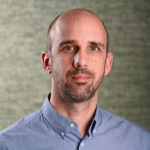 Member of the Supervisory Board
Governance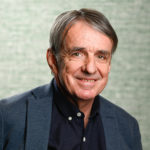 Founder of Evolem and Chair of the Supervisory Board
Chair
Career path
It was in 1988 that Bruno Rousset embarked on an entrepreneurial adventure and decided to found the APRIL Group, with the firm intention of transforming the world of insurance. The company quickly became successful, by putting customers at the heart of its organisation. A born entrepreneur, Bruno Rousset is also a visionary and committed man. What motivates him? Promoting entrepreneurship and helping companies to grow. These convictions led him to establish the Evolem holding in Lyon in 1997. The aim was to help companies develop in order to support their future projects.
In a few words
Social commitment.
He established the Entrepreneurs de la Cité Foundation in 2006, making entrepreneurship accessible to all. The organisation offers a solidarity-based micro-insurance scheme which is unique in France. Then, in 2008, through the APRIL Foundation, he decided to contribute to a fairer, more solidarity-based society.
Through Evolem Citoyen, the endowment fund set up in 2014, Bruno Rousset focused his social objective on training and employment for young people particularly affected by unemployment, by assessing the efficiency of public spending and highlighting the positive initiatives in this area.
At the beginning of 2019, Bruno Rousset brought Evolem into the Entreprise des Possibles initiative launched by Alain Mérieux to bring companies on board in the fight against extreme poverty.
Biography of Bruno Rousset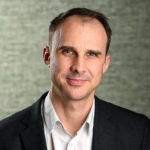 Chairman of Evolem and Member of the Supervisory Board
Chair
Career path
Passionate about using digital technology to help companies develop, I worked for some twenty years in technology and at the APRIL Group, before joining the family office established by my father, Bruno Rousset.
In a few words
I like to build and unite teams around a common project based on strong convictions to produce a positive impact on our society.
I had been gravitating around Evolem for some ten years, but it was a family philanthropic project, initiated in 2018 by Bruno Rousset, which brought me closer to the family business. What we achieved in this project was a real revelation for me about our ability to push the boundaries through a commitment which is both community-led and shareholder-led.
In 2020 I therefore took over the chair of the family office to continue the work of this founding father, paying close attention to the Rousset family's wishes and our societal impact.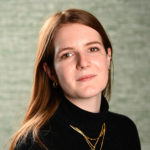 Member of the Supervisory Board
Governance
Career path
A career path dedicated to the creative industries and an interest in responsible fashion.
In a few words
To perpetuate family values within the family office, and to ensure that Evolem's entrepreneurial spirit and civic commitment continue to flourish.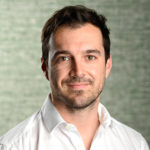 Member of the Supervisory Board
Governance
Career path
After specialized studies in finance in business school as well as experiences in companies I started 4 years ago as operations manager in a start-up company in the virtual reality sector.
In a few words
The idea of supporting entrepreneurs by offering quality support to help their projects grow, whatever the level of maturity of the company.
My motivation also lies in our desire to develop sustainable initiatives within a committed team.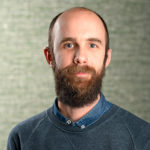 Member of the Supervisory Board
Governance
Career path
With an engineering background, after about ten years in industry, I decided in 2020 to become actively involved in the ecological and social transition with the creation of CYCLES UP, an initiative in favor of soft mobility through reuse in the territories.
In a few words
Our mission, as a responsible investor, is to support and encourage companies that develop and preserve social and environmental capital. Participating in this adventure with EVOLEM to help emerge and support sustainable business models is a real source of motivation.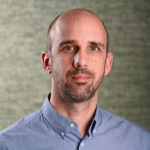 Member of the Supervisory Board
Governance
Career path
– Marketing/Purchasing training (Master's level)
– 15 years of experience in the automotive industry
– Entrepreneur since 2019: consulting and services company for car fleets
In a few words
– To continue the work of Bruno Rousset while respecting his values and vision.
– Supporting the Family Office in the evolution of its mission and raison d'être "Helping sustainable initiatives which promote entrepreneurship, employment and the environment to thrive."
– Participate in the strategic reflections around the different activities
– Building a relationship of trust and proximity with the teams
€300m
Raised through our portfolio
10
Transactions carried out
12
Supported Platforms to date
€840 m
Total aggregate sales
42
Projects supported (incl. Domorrow)
2.9 M€
distributed in 2022
501
hours of skills sponsorship in 2022
500 T
Carbon footprint 2021 in CO²e
6537
Jobs created in our companies
2,9M€
Donations distributed in 2022
Key Start figures at 07/01/23
Key Property figures since 2005
Key Platform figures at 12/31/22
Key philanthropy figures at 06/01/2023
Key figures Engagement Directorate
Our areas of investment and involvement
EVOLEM, A FAMILY OFFICE, THE IMPULSE BEHIND RESPONSIBLE ENTREPRENEURIAL INITIATIVES.
Our background, our culture and our entrepreneurial convictions give meaning to our unique position as an associate over the long-term, ever respectful of the ambitions, the values, and the cycles of the shareholdings and projects which we support.
As a shareholder or partner, we invest and are involved in an array of areas, with companies and projects of variable sizes, shapes and levels of maturity. We offer support to small businesses in their growth, we help start-ups establish their model and, more broadly, we support projects which help entrepreneurs, encourage employment and professional inclusion, and promote environmental causes.
Our work is guided by a responsible mission, based on the common denominators of entrepreneurial initiatives and the capacity to engage people.