Jules
BURIGANA
Investment Manager - Platform
Private Equity Department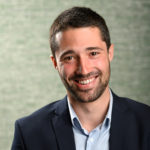 Career path
Having obtained a master's from a business school (TBS) I joined Evolem, initially as an intern, and I have worked as an analyst for the last two years.
In a few words
I like to meet business leaders and entrepreneurs from many and varied worlds and help them build their projects.
I joined Evolem because investments are made over the long term, Evolem is able to keep its eye on opportunities and build projects over the long term.